Hefty Lefty's Catering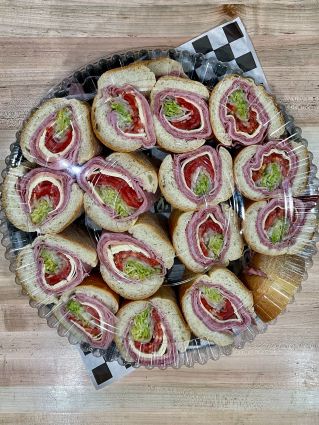 The perfect solution for your next event!
Nobody builds a hoagie like Hefty Lefty's! Our rolls are delivered daily from The Conshohocken Italian Bakery. We use only the finest meats and cheeses from brands like Citterio, Thumanns, BelGioioso and Grande Cheese. We shop our local farmer's market for the freshest produce. These ingredients are stacked together in our unique tuck and roll combination to create one of the greatest sandwiches you will ever eat. Hefty Lefty's proudly offers our hoagies in convenient and incredible looking party platters.