What Makes Our Sandwiches Special?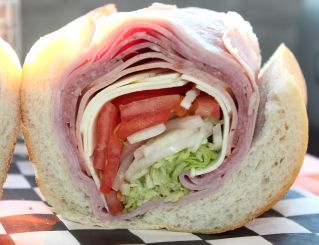 It has to be perfect! No detail is too small!
Every great sandwich starts with the roll. Our rolls are delivered everyday from The Conshohocken Italian Bakery. Conshohocken has been recognized as the Best of Philly numerous times. We use only the finest meats and cheeses from brands like Citterio, Thumanns, BelGioioso and Grande Cheese. Our cheesesteaks are made with thin sliced ribeye cut daily in house. We shop our local farmers market to secure only the freshest produce. We are up early every morning to prep ingredients for the day. The payoff comes in stacking all of these ingredients in our unique tuck and roll combination to create one of the greatest sandwiches you will ever eat.